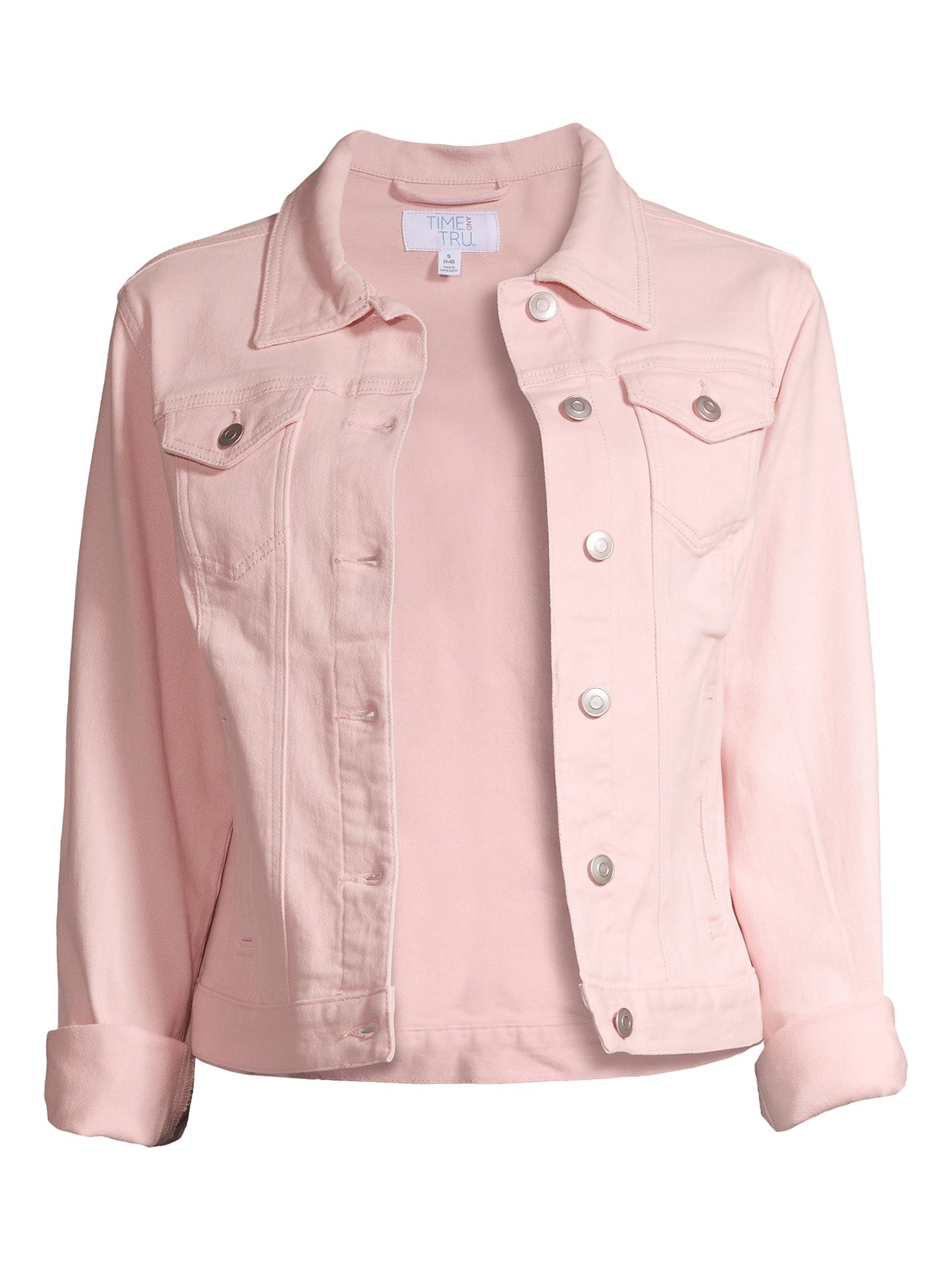 I was doing my usual LIKEtoKNOW.it scrolling when I saw it... a PINK denim jacket. I feel like I've never seen such a thing in my entire life but I NEEDED IT. Best part? It was less than $20! So, when running errands with the fam, we swung by Walmart so I could try it on. I'm very particular about denim jackets. They need to be soft, with long enough arms and I want the hem to hit a little below my true waist. Not too short or it reminds me of the early 2000s (when we wore shrugs and goucho pants. *shudder*). Not too long or it makes me look like a kid wearing a hand-me-down, too big jacket. Anyway... I'm picky. What can I say?
This jacket is SO soft, it's got some nice stretch to it and the pink is so sweet and versatile. If you feel like your heart wants you to get it but you feel like it's too bold, or you wouldn't get enough wear out of it, here are 3 ways to style it, just to give you some inspiration.
Athleisure, baby! Toss it on over whatever you're wearing to the gym (or to Target, let's be real.)
With white, chambray and a little bling. You really could wear this outfit anywhere. I think it's perfect for brunch with friends or a baby shower.
Today I wore it over a graphic tee, with my fave stretchy skinnies and rain boots. These hunter boots are like 30% off right now, btw!
Listen. Just do it. Get you the jacket. It's super affordable! Click to shop any of these outfits.
Oh yeah, and here's a pic of how cute Olivia is in case you needed a reminder. 😊